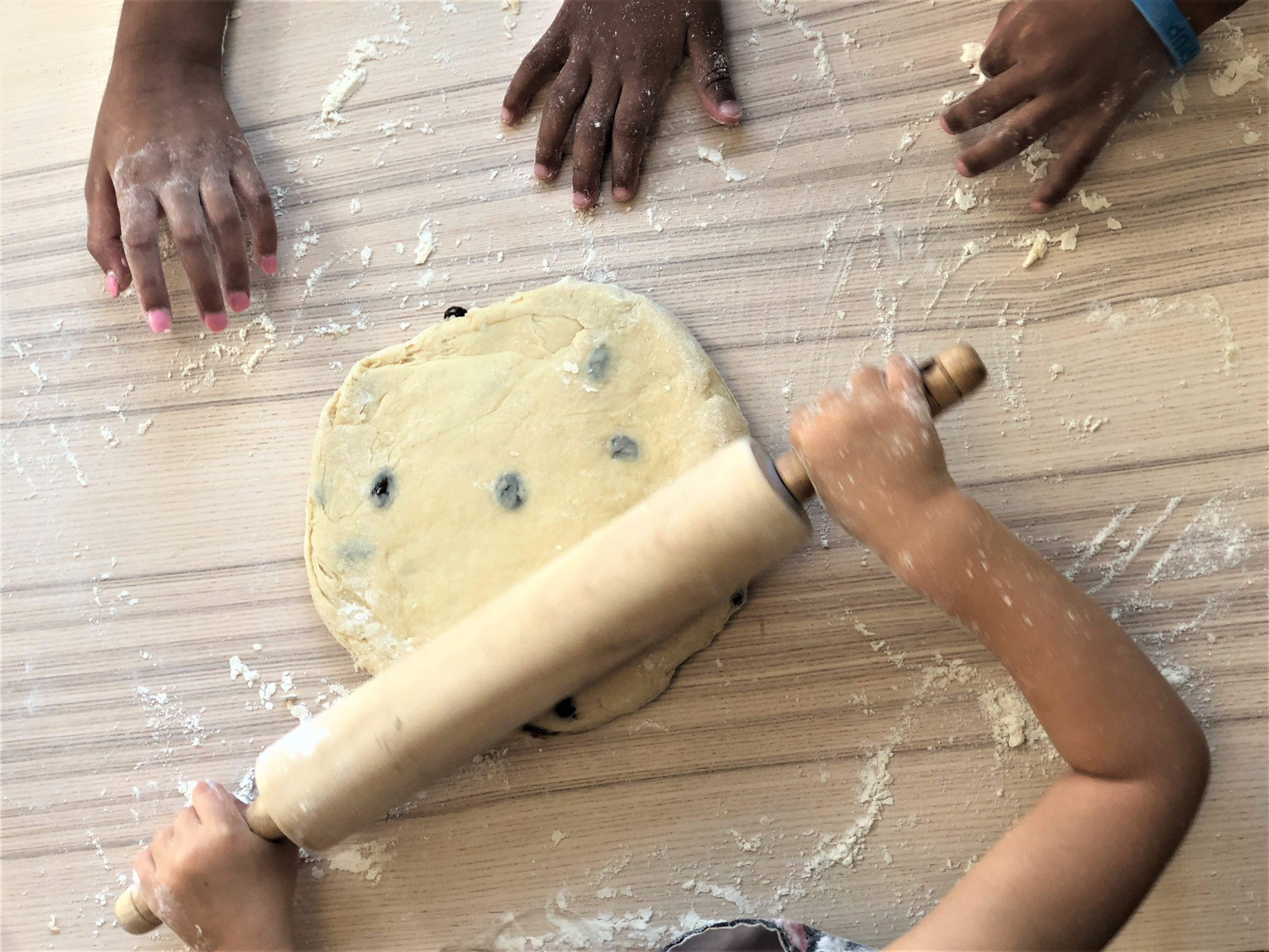 Snack in the Montessori studio is centered around simple, healthy foods the children can prepare and eat independently. Every day we have a carbohydrate such as multi-grain crackers or whole-wheat pita bread (cut into small pieces) accompanied by a spread like cream cheese or homemade hummus and a fruit or vegetable such as sliced apples or celery.
Additionally, we always have a food preparation activity available in our studio. This is something the children can choose as "work" as it lives on the shelf and requires several steps to complete. We started the year with banana slicing. I pre-cut a banana into smaller pieces (roughly 4 pieces per banana), and the children peel, slice, and serve it to their friends. In the fall, we practice slicing apples with our apple cutter.
Afternoon snacks are often baked goods such as banana bread or zucchini muffins that the children prepare from scratch. As the seasons change, we will make a variety of soups, apple sauce, and simple dishes like roasted butternut or spaghetti squash.
Interested in more tips and tools for cooking with your child? Kids in the Kitchen, by two Montessori moms, is a wonderful resource for cooking with children.