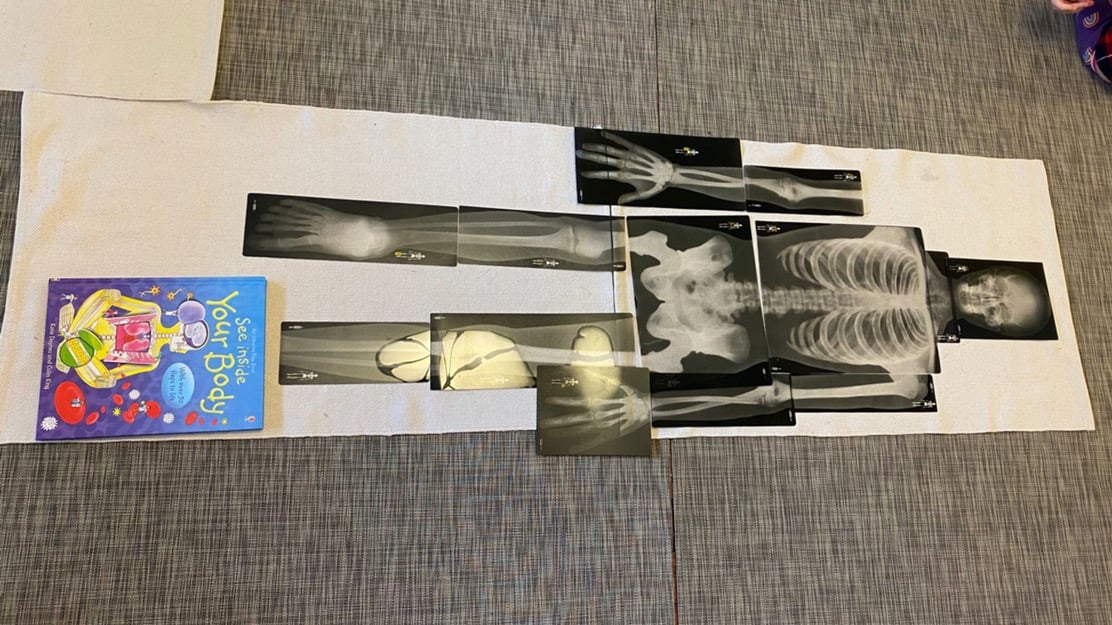 As Halloween approaches, the Montessori learners have been focusing on the human body. During morning circle, the learners compared X-rays of human bones to pictures in a book and arranged the X-rays to construct a skeleton. Learners took turns comparing and arranging the X-rays.
During the work cycle, learners cut out labels of the names of bones and matched them to a picture of a skeleton. They learned about different types of bones including the mandible, phalanges, femur, patella, vertebrae, pelvis, humerus, metatarsals, and cranium. They also used three-part cards to match the different bones in the body with their names.
Learners continued their focus on autumn and leaves by working on labeling leaf parts and doing leaf art work. The learners also made a fall-themed pumpkin soup, which they had for snack together with a toasted slice of a baguette.